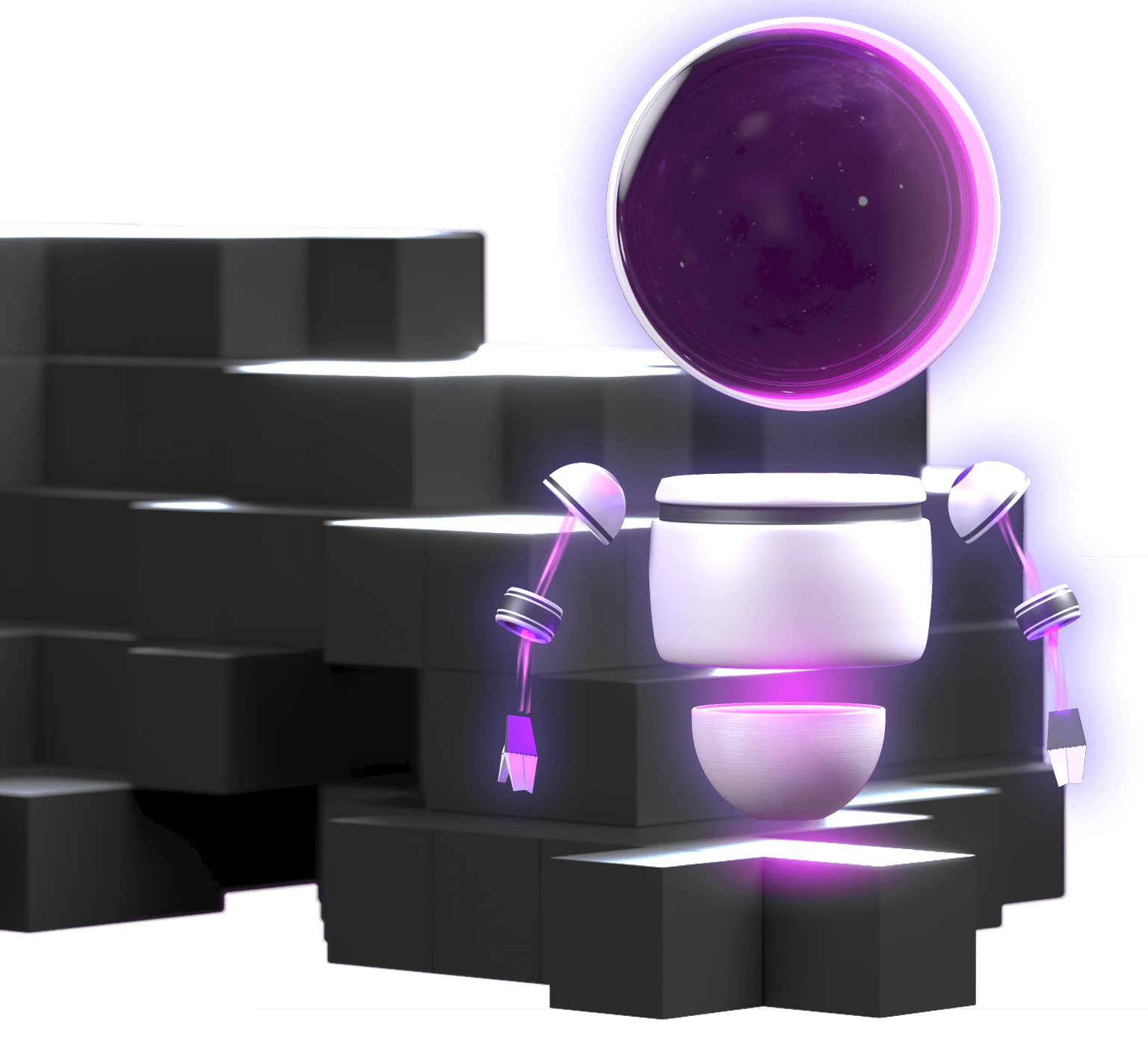 eclipse.mdr|Managed Detection and Response
When delivered as a Managed Detection and Response (MDR) service, CyberStash constantly monitors, detects, hunts, investigates and responds to cyber threats to keep your business safe.
24/7 Automated Protection | Detection | Threat Hunting | Incident Response
You get a 24/7 cyber defense capability that's active round the clock. Driven by Security Automation, Orchestration and Response (SOAR), the attack surface of your business is massively reduced. This capability is strengthened by the CyberStash team of security experts who investigate active attacks and take response actions to eliminate them from your environment.  
Security Monitoring | Incident Investigation 
Our team of experts investigates every security alarm and provides an assessment of the level of risk posed to your business. 
Incident Response | Threat Containment
Our experts will immediately notify your security or IT team of any threats or compromised hosts.  We provide a full comprehensive report that enables you to take informed actions to eliminate the threat. If you have pre-approved incident containment, we will implement it and provide you with a report on what we did, when we did it, and how our actions eliminate the risk to your business. Moreover, your organization has the option to co-manage Incident Response, which would allow authorized personnel in your team to implement response actions that can contain threats as they happen.
Multiple Layers of Protection, Detection and Response
Powered by the CyberStash eclipse.xdr platform, the multiple layers of protection we provide contribute towards a comprehensive defense-in-depth strategy to protect your critical assets:
• Network and Cloud Protection using Threat Intelligence
• Forensic-Depth Breach Detection and Threat Hunting 
• Endpoint Adversarial Behavior Detection 
• Advanced DNS Threat Detection
Security Consulting | Actionable Advice
Every incident we investigate comes with sound advice and recommendations from our team of security experts. Acting in the best interests of your business, we work to understand the precise nature of the threats you face, the specific challenges you have in managing them, and your organization's appetite for risk. 
Independent & Automated Security Stack
Due to our independent, automated approach to cyber threat detection, we can deliver better detection and greater value to your business. Automated continuous threat hunting followed up by human-driven investigation and reporting that identifies lateral movements, hidden malware and risky connections, and contains them before they can impact your business.
Periodic Tuning and Reinforcement
Acting as an extension of your security or IT team, we periodically improve your security posture by reducing your attack-surface through regular reporting and policy enforcement. We enhance the value of technology with human-led intelligence and consulting, ensuring the level of protection never diminishes but rather returns a greater return on your investment over time.
eclipse.mdr|Service Levels
CyberStash combines human analysis with forensic depth analysis, malware analysis, and code comparison, to establish a higher level of trust and confidence in an IT environment for stakeholders. We are the Forensic Depth Compromise Assessment Company, delivering valuable outcomes through innovation and human experience.
Discovery of all compromised systems in your environment, including servers, workstations, and remote endpoints, whether hosted on-premise or in the cloud.
Detection of systems compromised by 
advanced cyber-attacks that routinely circumvent existing security controls, whether operating on disk 
or in memory
Validated clean-up of all human 
adversaries, backdoors, and malware following a cyber breach to 
re-establish trust in the IT environment for the board and executives.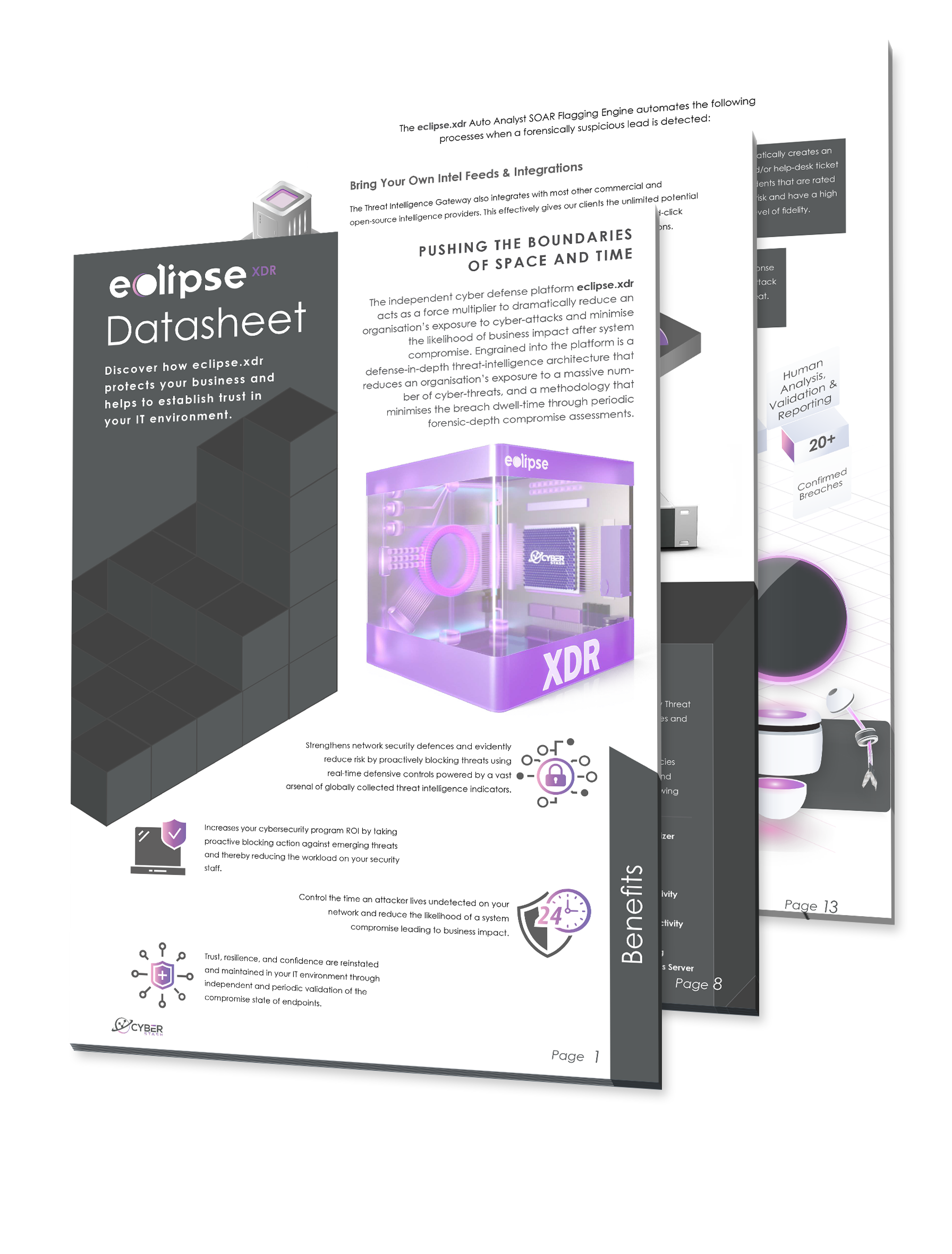 eclipse.mdr|Managed Detection And Response
Let's get started
The independent cyber defense platform eclipse.xdr acts as a force multiplier to dramatically reduce an organization's exposure to cyber-attacks and minimize the likelihood of business impact. 
Contact us to learn about: